PBS and your local public television station play a crucial role in protecting communities by ensuring uninterrupted distribution of Wireless Emergency Alerts (WEAs), including severe weather warnings and AMBER alerts. This service is part of public television's commitment to strengthening the safety of all our communities.
PBS WARN (Warning, Alert, Response Network) uses PBS's unique reach, reliability, and local connections across America to provide a vital backup path for the WEA system, which allows local, state and national government agencies (like FEMA) to instantly send short message warnings from geo-targeted cell phone towers directly to a nearby user's mobile device.
If a cybersecurity incident or internet disruption to a carrier facility breaks its primary connection to FEMA, PBS WARN provides an immediate alternate source of inbound WEA messages.
See PBS WARN in action! The map below shows all active WEAs in the US, which WARN is broadcasting in real time.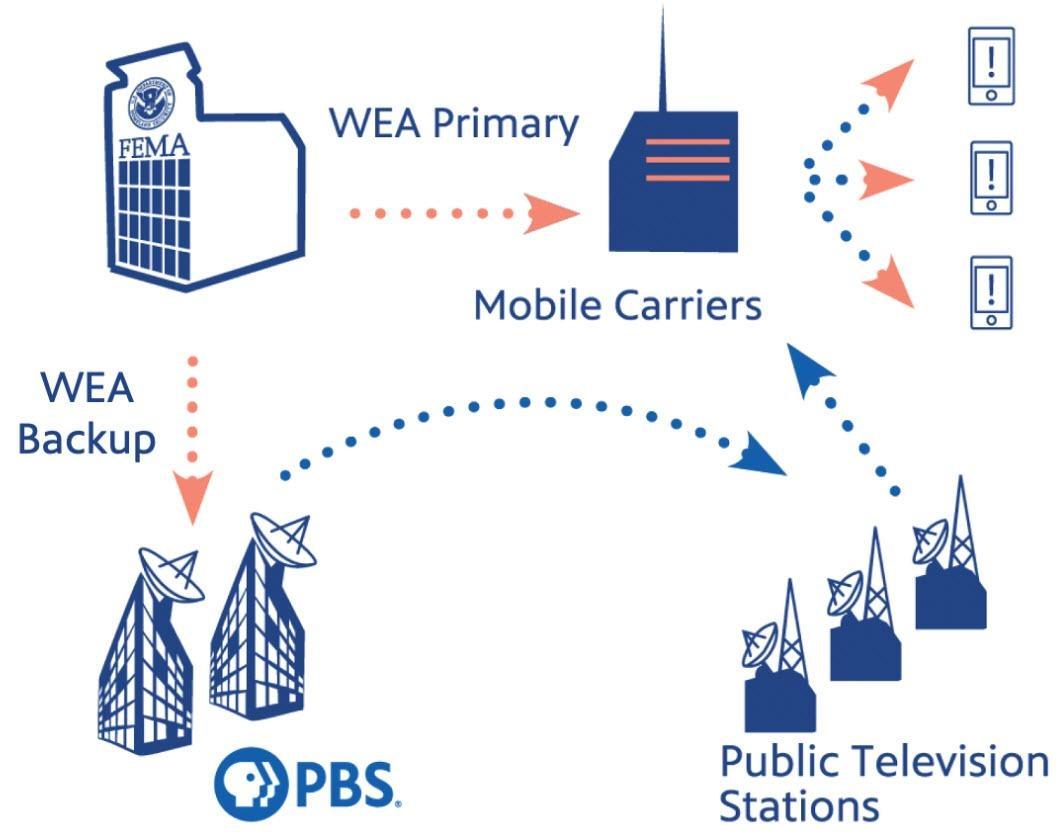 Mobile Carriers benefit from:
Reinforced reliability of the WEA delivery system
Resistance to cyber-attack and internet disruptions
Low operation costs
PBS WARN is funded by a Department of Commerce grant through the National Telecommunications and Information Administration (NTIA).
For more information, contact the PBS WARN team at warn@pbs.org.
Eyes on IPAWS
Eyes on IPAWS is a situational awareness app that provides emergency managers access to all WEAs in real-time. Installed on a local computer, Eyes on IPAWS receives alerts over broadcast airwaves from the local PBS member station and does not require an internet connection. Please contact us if you'd like to download the app. The Eyes on IPAWS brochure can be found here.